A public hearing will be held on Thursday, February 21, 2019 to present the Crosbyton CISD Texas Academic Performance Report (TAPR). This meeting will take place in the Board Room of the Administration Building at 6:45 pm.

Repairs to the Crosbyton CISD track have been completed, and the track is open for public use. Please help us maintain the new track surface by only wearing soft soled shoes, and not taking any wheeled object onto the track. (Including strollers)

CCISD currently has a Science Position available at CHS for the 18-19 school year. Contact Principal Hector Dominguez at
hdominguez@crosbyton.k12.tx.us
for more information.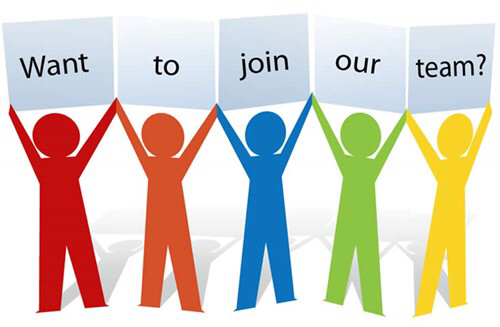 Attendance is the key to success! Today Senior Manny Vega received a Chromebook for having Perfect Attendance the 2nd Six Weeks of School.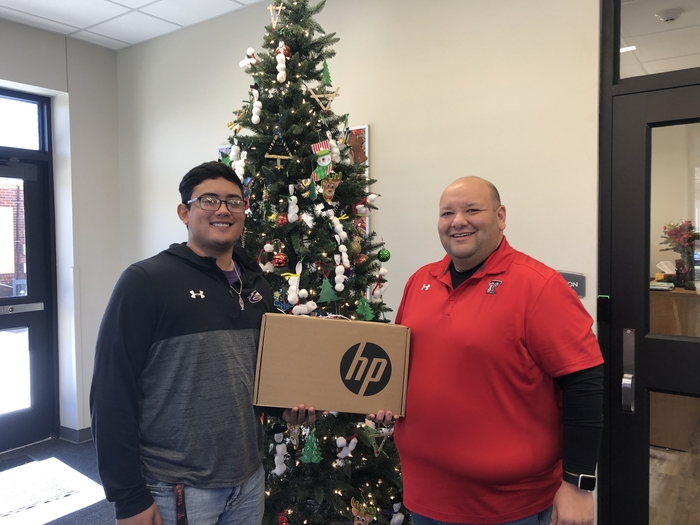 This is just a reminder that all CCISD Schools will release at 12:30 pm on Friday, December 21.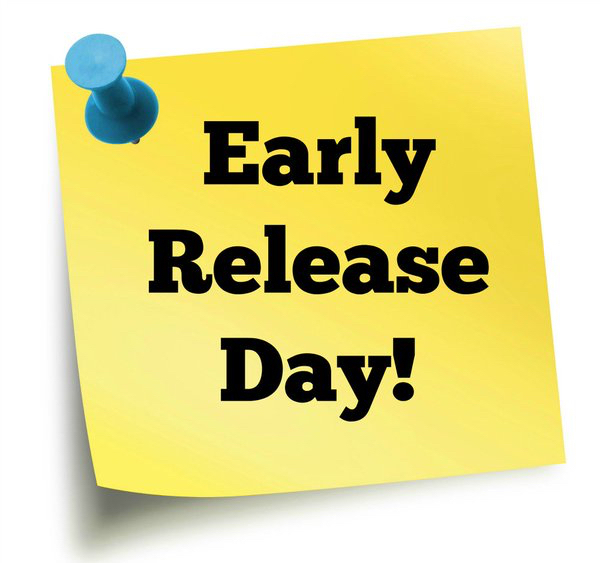 Attendance is the key to success! Today Sophomore Amber Sanchez received a Chromebook for having Perfect Attendance the 1st Six Weeks of School.

Students in Mrs. Davis English Class made Classroom Kindness Ornaments while incorporating a lesson over Your and You're.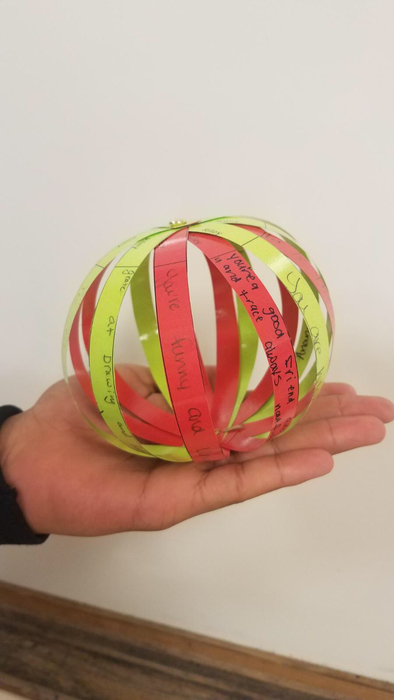 CCISD Families, Due to the upcoming construction projects and renovations of CHS, offices have moved. The High School Principals Office is now located inside of CMS, and the Counselors Office is now located inside of the CCISD Administration Building. Thanks for your continued support of CCISD.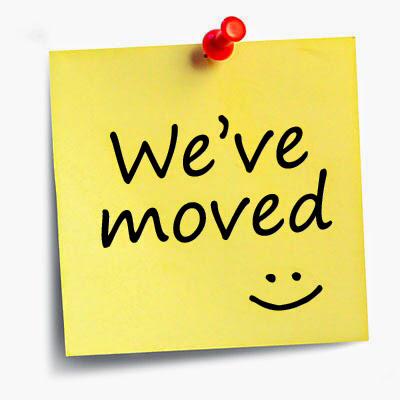 It's Dress Like a Present Day!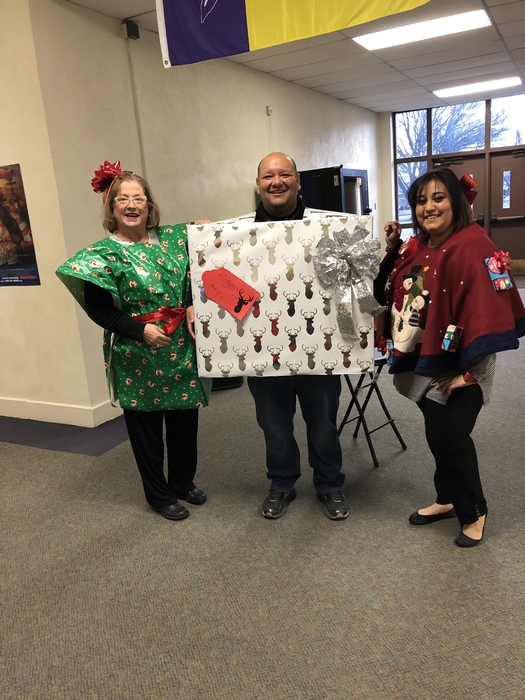 CMS & CHS Semester Exam Schedule for Wednesday, December 12.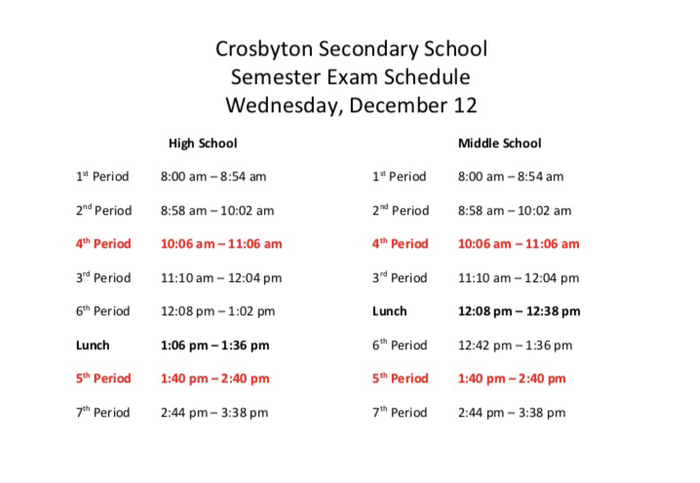 Here is the CMS and CHS Semester Exam schedule for Tuesday, December 11th.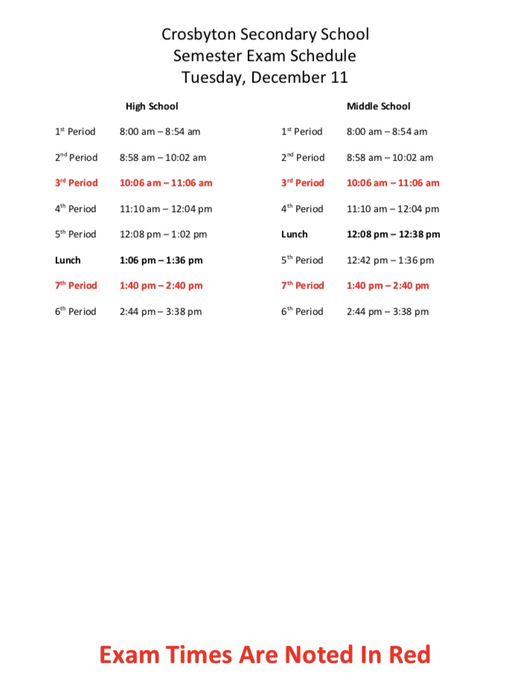 Saturday School has been canceled for CMS & CHS students that were assigned due to tardiness and truancy. Students will be reassigned at a later date.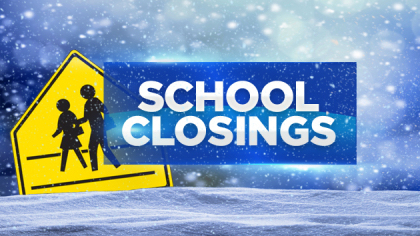 Repairs to the Crosbyton CISD track will start on November 26th. The track will be closed to the public while these repairs are underway. An announcement will be posted when the track repair is completed.

Classes for all CCISD students will resume at 8:00 am on Monday, November 26.

The Chiefs playoff game vs. Gruver will be Thursday at Kimbrough stadium in Canyon. Kickoff is set for 5:00. We will be the visitors. Admission will be $4.00 for adults and $2.00 for students. CCISD will dismiss all students at 2:00 on Thursday.

It's Red Ribbon Week! Attached is a schedule for students at CMS and CHS.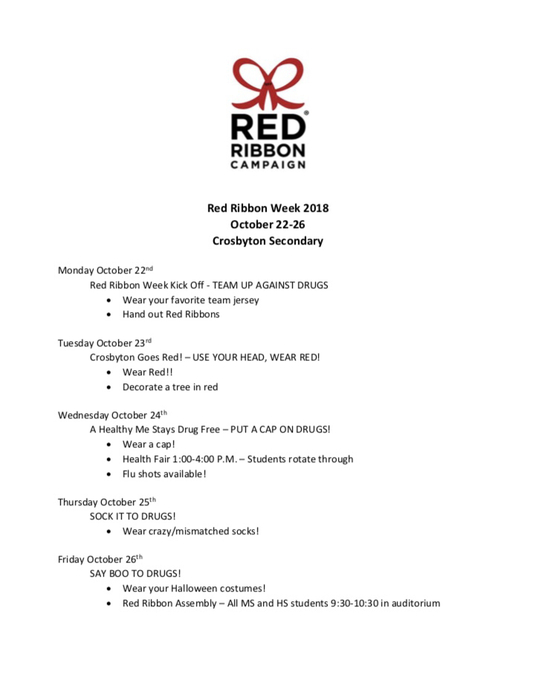 Today's middle school football game vs. Tahoka has been canceled.

Congratulations to our 2018 Homecoming King Mr. Roman Rendon & Queen Miss Audrey Marquez.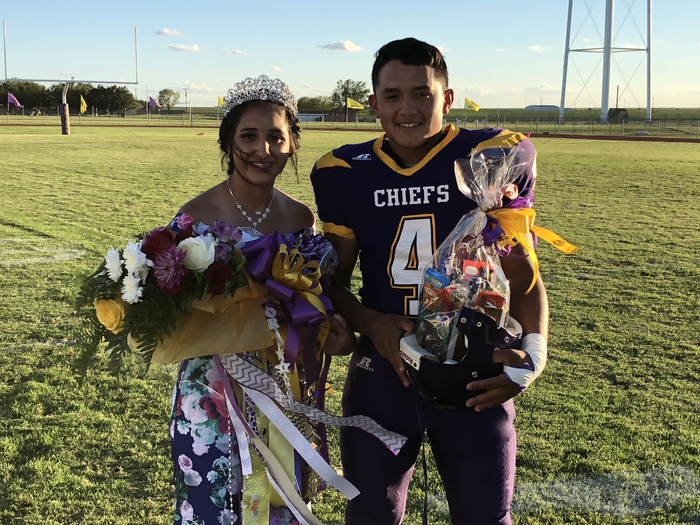 Students at CMS & CHS will be bringing home progress reports today. If you have any questions, please contact your student's teacher.

For tonight's game vs. Farwell, Chieftain fans may enter through the main gate located at the southeast corner of the field, or through the north gate located just west of the bus barn. Adult tickets are $4.00 and student tickets $2.00. The southeast parking lot is reserved for senior citizens. Passes for this lot can be picked up in the high school office.